Kinder-Junior High School
Main Campus
| Manila-Cavite Road, Sta. Cruz, Cavite City 4100, Philippines (046)431-7011
Cañacao Campus
| Padre Burgos St., Bo. Rosario, San Roque, Cavite City 4100, Philippines (046)504-1810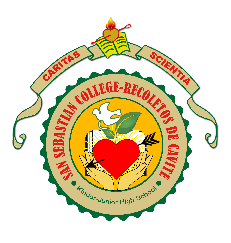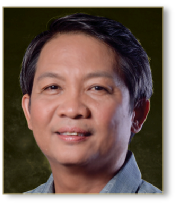 EDWIN H. EXPECTACION, MAEd
Principal
Kinder-Junior High School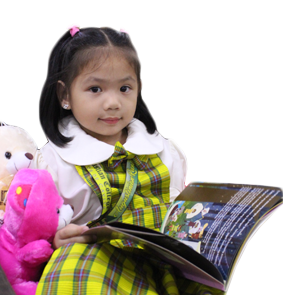 In view of this guiding philosophy, San Sebastian College-Recoletos de Cavite, Inc. strives to attain its general aim of providing QUALITY CHRISTIAN EDUCATION.
In accordance with this aim and the desire to contribute to the Philippine society personally developed, professionally trained men and women and responsible citizenry, SSC-R de Cavite has set the following goals:
To instill knowledge, attitudes, and habits that will contribute to making the student a man of his time: Filipino Asian, enlightened and articulate, conscious of the dimensions and needs of a developing country's aspirations for social justice, equality, fair share in economic welfare and self-determination.
To provide the youth with the opportunity to pursue the line of endeavor best suited to their capabilities and goals by offering various programs and fields of specialization.
To strive to make the student an educated Christian committed to God in the service of his fellowmen.
To produce spiritually developed and morally sensible men who see God as the fountainhead of all moral obligations and whose hierarchy of values is consistent with Christian principles of life.
To produce a refined Filipino molded in the authentic tradition and values of our people, together with an indispensable background in the humanities and the sciences provided by a truly liberal education.

To uphold the Catholic teachings with special emphasis on the lives of Christ and Mary in developing the spiritual life of pupils.
To teach the pupils the basic learning skills in Reading, Writing and Mathematics and to prepare them academically for future learning.
To develop the attitudes, values and ideals of the pupils for them to become worthy members of society.
To provide the parents, faculty members and pupils with activities and opportunities that will foster their socio-cultural, civic and nationalistic involvement and concerns in a democratic society.
To develop the physical aspect of the pupils and to instill in them the importance of maintaining a sound mind and a healthy body.
To help a child adjust from a smaller family to a larger family, the school.
To awaken in each child a sense of one's purpose in life through prayer and knowledge of God.
To instill in each child self- discipline and control, help him make simple decisions, and acquire wholesome attitudes and values.